Reseller / Partner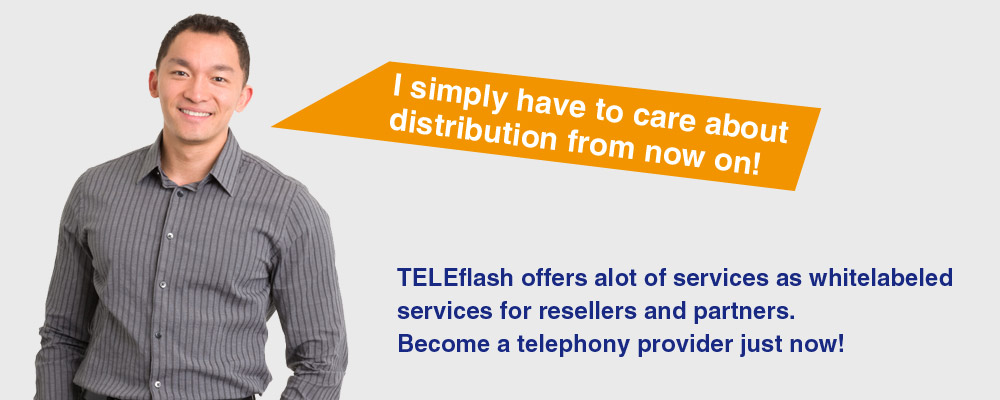 We at TELEflash are convinced that if you want to offer products with unique features in the communications business, it is very hard to achieve these goals solely through the purchase of standard products and use open source software.
From the beginning, the core technology itself was developed by TELEflash or we can develop the technology according to our expectations. This was especially important for multi-tenant architecture and the native IPv6 capability!
Here we have the standard conformity (IETF and 3GPP), but more importantly the market conformity is not lost sight of.
Through close partnerships with technology suppliers, the experienced end-to-end functionality is woks our features.
Distributors
They are a software company, retailer or distributor and would like to open up the telecommunications market with us? With our innovative and reliable products and services to secure your success. Here, various commission models are possible.
Simply log in reseller@TELEflash.com
Reseller
Have we aroused your interest as a potential resellers (White Label) of our communication services? Simply log in below reseller@TELEflash.com
Technology Partners
They represent a component of NGN (SIP terminal, gateway, application server) in the areas of:
Soft Phone (Audio / Video)
Hard Phone (Audio / Video)
MSAN
Media Gateway
SIP PBX
forth or distribute this and are interested to test the interworking with our Gemini platform?
Then you should simply send a message to welcome@TELEflash.com